Here's my new first grader!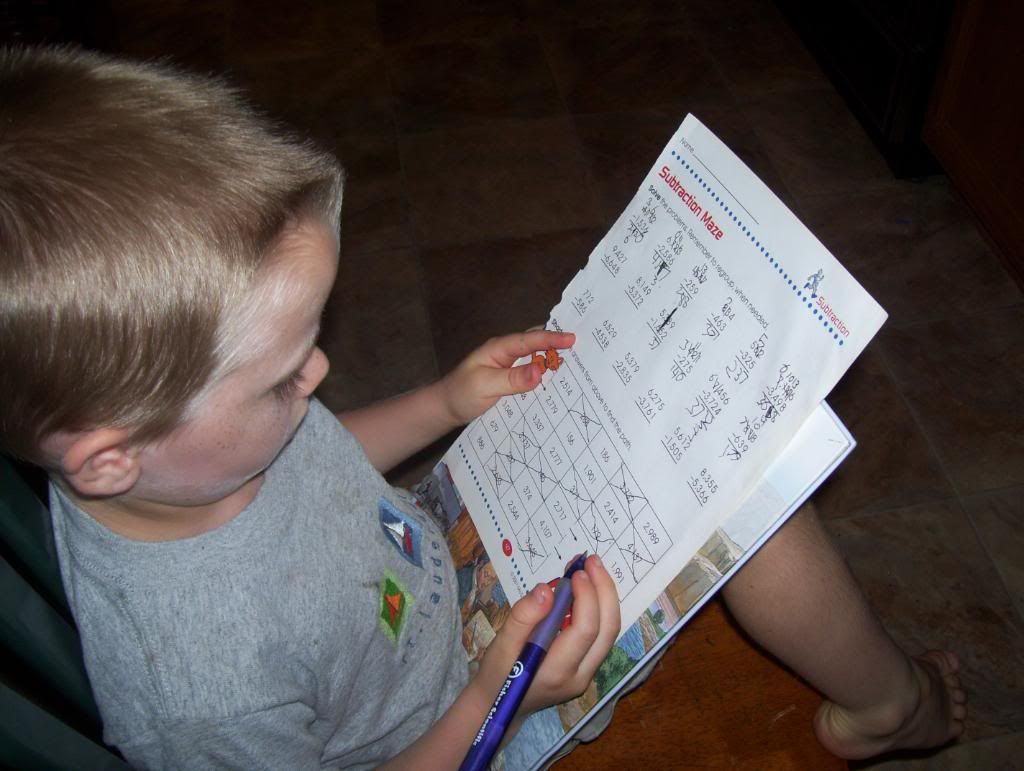 And here's what he will be working on this year.
Phonics / Reading:
Phonics Pathways, A Beka readers, Pathway Readers
Math:
Saxon 2
followed by ???? This is a difficult one. Wild Thing is a natural at all things math. He can already add and subtract 4 digit numbers with carrying/borrowing. The Saxon is only necessary for things like time, measuring, and money. He's on Lesson 94 in Saxon 2, and we only do every third or fourth lesson. I'm not sure what will be next. He needs a workbook because writing is difficult for him.
Grammar:
First Language Lessons
Book 1
Handwriting:
Italic Book B
and copywork Handwriting is another challenge. Wild Thing struggles with writing. He still has lots of reversals and many of his letters are not formed correctly. He also writes very slowly.
Spelling:
Spelling Workout A
Science:
Continue study of human body followed by
God's Design for the Physical World
History / Literature / Writing / Art and Music Appreciation / Geography / Christian Worldview:
Tapestry of Grace Year 3
Lower Grammar level