I can't believe that she's 9 already.
Here is her "Pup Cake".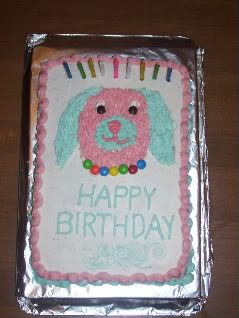 Let me explain. Pup has been with us for almost 8 years now. He is permanently dirty. His stuffing is worn. His hair isn't all there anymore. He is loved. He is real.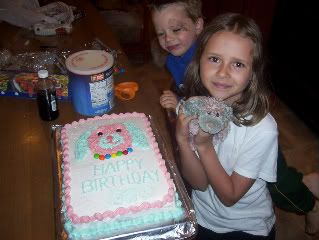 I think it's a good likeness.
Look at all the candles.